Track Email Opens, Clicks and Unsubscribes with
WPNewsman Lite
Our WPNewsman plugin is supplied with an incredible email tracking capability so that you can estimate how your email performed after sending. You do not need to insert any tracking code into your email messages. The plugin uses the built-in tracking system that provides you with email tracking statistics for each sent message.
Important! Tracking links do not work if permalinks in your WordPress have the Default structure. To check this, go to Settings -> Permalinks in your WordPress dashboard. If you have the Default option checked, tracking links won't work. To get them working, choose any of other options except Default or disable tracking at all if you cannot change your permalink structure.
The Lite version of WPNewsman provides you with basic email tracking only — unique email opens, unique link clicks and unsubscribed recipients. It automatically calculates the open rate, click rate and unsubscribed rate. You can see these stats in the Mailbox.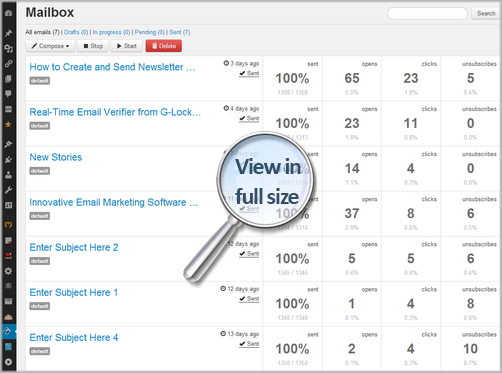 While with WPNewsman Lite you see only the numbers, you will get advanced email tracking statistics with WPNewsman PRO.
Get FULL Email Tracking Statistics with WPNewsman PRO
The PRO version of WPNewsman provides you with full email tracking statistics for each sent message.
Click on "View Stats" link for the message in the Mailbox.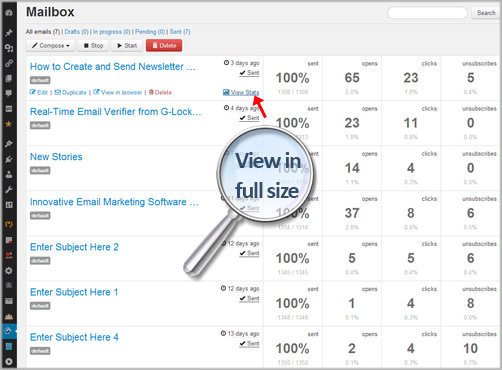 With WPNewsman PRO you get:
 number of unique email opens, unique link clicks and unsubscribed recipients;
 email open rate, link click rate and unsubscribe rate;
 timeline report: email opens, link clicks and unsubscribes over time;
 email addresses of the recipients who opened the message and clicked links in the message;
 geographical location of the recipients who opened the message and clicked links in it;
 link click details: number of unique clicks on each link in the message;
 export of the recipients' activity to CSV or JSON.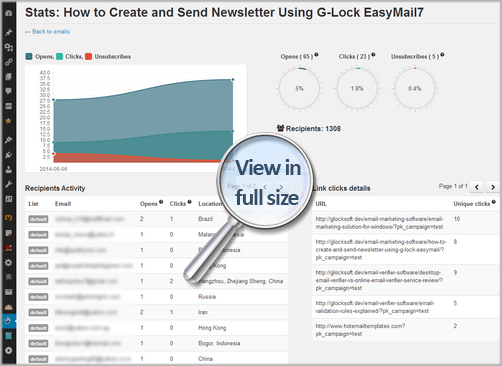 Get

WP

Newsman

Pro Now for
$99

Just $49 a year

WPNewsman Pro is a significant upgrade to WPNewsman Lite that allows you to embed forms on external sites, send newsletters to an unlimited number of subscribers, track the recipient's actions with Google Analytics or Piwik, and keep your mailing lists verified and clean. Unlike other autoresponder systems, you can just import your contacts and leads and get started. No messing around with re-confirmation of leads or facing an inquisition about how you built your list… You have FULL control of your email campaigns and are not relying on third party services. Don't put your business at risk…

Secure Your Copy of WPNewsman Pro and Take Control of Your Email Marketing…

One-Year Subscription Payment – Includes a Personal Discounted 3-Site License

Get WPNewsman Pro 5-Sites License For Just $149* NOW





Or Grab Your Single Site License Right NOW for $49 a year
Absolutely NO Risk (100% Guarantee)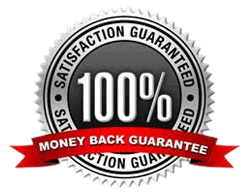 We want to sell our newsletter solution for WordPress to people that will use it and benefit from it. That is why we offer a 100% money back guarantee. During the first 30 days, if for any reason you decide the plugin is not for you, just contact us and we'll refund your money, no questions asked.

After your order is complete, you will get an email with the download link and license key.
License & Terms
Our Pro license is available per domain or single sub domain. Read our Terms & Conditions.
The subscription to the Pro version is automatically renewed in 1 year after purchase. You will be notified via email prior to annual renewal. 
*Please note that volume discounts are not applied to renewal base price.