You get complete freedom and lower cost compared to Email Service Providers' rigid requirements
WPNewsman Pro is a significant upgrade over Newsman Lite that will allow you to:
Send to unlimited number of subscribers (vs. 2000 subscribers in the Lite version).
Keep your mailing lists verified and clean — the bounce handler is included into the Pro version.
Use remote tracking such as Google Analytics and Piwik in links and track your subscriber's actions upon your messages and website.
Get the top priority customer support. We provide great documentation and support for everybody but the users of WPNewsman Pro jump the queue and get priority help. Visit our support site.
Upgrade to WPNewsman Pro →
$97 $79 a year for 1 site
Absolutely NO Risk (100% Guarantee)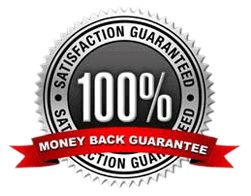 We want to sell our newsletter solution for WordPress to people that will use it and benefit from it. That is why we offer a 100% money back guarantee. During the first 30 days, if for any reason you decide the plugin is not right for you, just contact us and we'll refund your money, no questions asked.

Click the "Upgrade to WPNewsman Pro" button above to get Instant Access. As soon as you complete checkout you will get an email with download instructions. It's fully automated and happens immediately after checkout.
License & Terms
Our Pro license is available per domain or single sub domain. Read our Terms & Conditions.
The subscription to the Pro version is automatically renewed in 1 year after purchase. You will be notified via email prior to annual renewal.